Date: 09.04.2021 | Location: 13.34, -61.18 | Eruption: Pelanian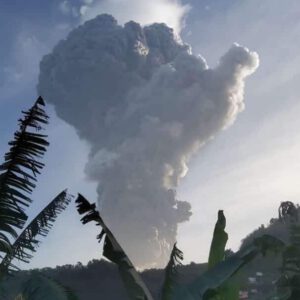 This morning, at 8.41 AM local time, the expected explosive eruption occurred at Soufrière volcano on St. Vincent. The Washington VAAC reports an ash cloud that is said to have risen to an altitude of 4000 meters. However, judging from images, the cloud penetrated to higher altitudes. According to media reports, the cloud reached a height of 6100 m. Shortly before the eruption, the alert level was raised from "orange" to "red".
Evacuations were already ordered yesterday. The northern third of the Caribbean island is affected. In Georgetown alone, 1700 people must be brought to safety.